Taijiquan Foundations Pt.1
November 9 and 10 2019
"If you don't know spiral energy then you don't know Taijiquan". So said 16thgeneration Taijiquan master Chen Xin.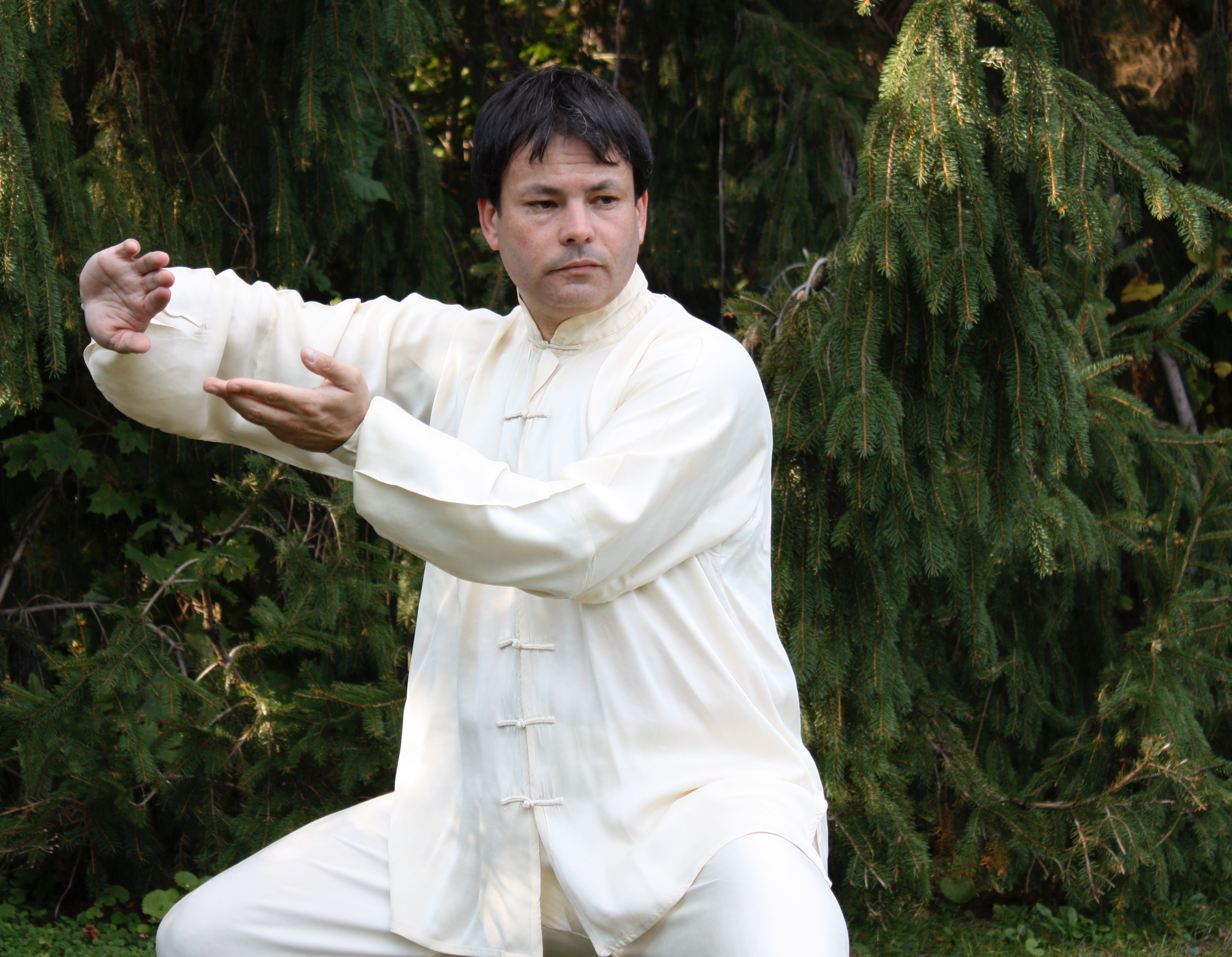 Spiral energy, also known as "Silk-Reeling" (Chan Si Jin) links the individual postures of the form together, unifying the entire body in movement, so that "when one part moves every part moves". This develops the body's full striking potential and functionality. Chan Si Gong a set of exercises that trains the Chan Si Jin movements in isolation, to reinforce and help the student understand and apply the movement principles of the form correctly. It also provides the internal training for health, by opening the meridians and promoting strong flow of Qi from the Dantian out to the extremities and back again.
Standing Pole (Zhan Zhuang) also will be covered. This trains the legs and develops Rooting Power, without which Taijiquan is "Hollow and Empty" and ineffective. Standing Pole is a type of meditation for relaxation and focused concentration, developing patience and Stillness. Practicing Standing Pole and Silk Reeling together enhances understanding and practice of Taijuquan, but is also a powerful type of Qigong in its own right, so, it is even suitable for those that don't practice the Taijiquan at all. This course is suitable for beginners and also experienced students that want to delve deeper into understanding the movement principles of Taijiquan better, and improve the form and application.
Location: Ballroom, 1399 Chesterton Way, Walnut Creek 
Time: 11am to 3pm Saturday and Sunday
Registation Fees
$240 Members/  $275* Non-Members – payment received by Oct. 18
$260 Members ($295* Non-Members) payment received by Oct. 25
$280 Members ($315* Non-members) payment received by Nov. 1
At The Door: $300 Members ($335* Non-Members)  (CASH ONLY!)
*Fee includes $35 cost of 1-year membership to Tse Qigong Centre, polo shirt and member booklet
Checks accepted only up to Nov. 1. After this date registration at the door only.
REFUND POLICY: If the seminar is canceled for any reason a full refund of amount paid will be issued promptly. If registrant/ attendee cancels after pre-registering half the deposit fee paid will be refunded. No exceptions.